Florida football: 2019 recruit Deyavie Hammond chooses JUCO
The Florida football program took a bit of a hit Saturday when one of its top recruits from the class of 2019 de-committed and chose to enroll at a junior college.
Academics caused another Florida football recruit from the class of 2019 to take the junior college route over the Gators.
On Saturday, four-star offensive lineman de-committed from the Gators and announced he would be attending a junior college instead.
Deyavie Hammond said on his Twitter account that he failed to qualify academically according to NCAA standards, thus will have to enroll at an unnamed junior college instead.
https://twitter.com/DeyavieH/status/1147568094694518784
"To the dismay of my supporters over the course of my football career, I did not qualify for the NCAA and I will not be attending the University of Florida," Hammond said. "The journey had been long and I have met great individuals who have given me countless opportunities to help me become a better player and person."
He added his journey was not over and that he "will forever cheer gator nation."
Hammond marks the second four-star recruit to choose a junior college over the Gators. In June, Diwun Black elected to enroll at Mississippi Gulf Coast Community College to focus on academics.
Two other prospects from the class of 2019 have left the Gator program as Jalon Jones transferred after facing accusations of sexual assault and Chris Steele transferred just before spring practice.
It makes things a little more difficult for Florida football head coach Dan Mullen and his staff heading into the next recruiting season.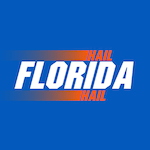 Want your voice heard? Join the Hail Florida Hail team!
Write for us!
Support rung out on Twitter for Hammond's decision as many fans suggested he keep working and look to come to Florida after his time in junior college.