Florida football: NCAA should consider changing its calendar for practices
With winter championships and spring sports canceled, the NCAA should step in and take decisive action when it comes to Florida football and spring practice.
For now, Florida football is sitting dormant.
In the midst of spring practice, the Gators — along with every other college football team — is idle at least until April 15 as the spread of the coronavirus (COVID-19) continues across the country.
All 2020 spring sports have been canceled by the conference.
Southeastern Conference Commission Greg Sankey was cautiously optimistic about things returning to normal after the sports quarantine was lifted. The problem is, no one really knows when that might be.
"We have said, no athletic activities through April 15," Sankey said in a news conference Wednesday. "That doesn't mean we'll be back to normal or to practice activities April 16, it was just a date that allows our administrators to communicate with our coaches, our coaches with their student-athletes, has resulted in — in the departures from campus."
He added that national guidelines suggest no public gatherings over 50 people, which would make spring football practices difficult.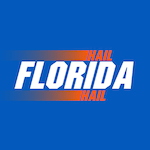 Want your voice heard? Join the Hail Florida Hail team!
Write for us!
It could be possible that things like Florida football practice won't be able to start until sometime in May, if not later.
"I'm not going to be overly optimistic about the return to practice. We haven't fully foreclosed that opportunity, but I think practically that window's pretty narrow," Sankey said.
By then, the ability for football teams to practice may be over. That's where the NCAA should step in and allow teams back on the practice field, especially if quarantine lasts into June.
Sankey seemed to think it was possible that could happen.
I'm confident, in fact, if we're not able to practice further this spring, I'm confident that we'll be seeking opportunities to make sure our teams are adequately prepared heading into the season," Sankey said.
It only seems fair to players and coaches to have extra time they would normally have now to practice before the summer break.
Sankey also discussed the possibility of augmenting the college football schedule, if the quarantine lasts longer than April — and goes into the summer months. He said the conference is being guided by public health officials but that he was hopeful some normality would be restored.
"I'm a half-full perspective person, so I have optimism," Sankey said. "We have taken measures as have our colleague conferences, at this time, I think that if I read those health leaders, we're going to have a period of time to see what happens with the growth of these cases and we'll make decisions down the road."
For now, Florida football will have to wait to get its spring drills in. Let's hope, at the end of the day, they are able to do so at some point.