Florida football: Gators host Junior Day in Gainesville
Once again it is that time of year where Florida football will hold the second and last junior day of this year. It is a great time for all involved from the coaches to the players.
It was a good weekend for Florida football as the Gators hosted Junior Day in Gainesville.
For some of the young men, this is the first time they are visiting a potential place they will spend the next few years after high school. It is a major time on these guys' lives and the excitement is abundant.
And to top it off you come to Gainsville and enter The Swamp! A big moment for some big talent.
Some big names will be amongst a group that will be very large this time. I hear fans saying all the time, what about a running back? well, the class of 2021 has some gems and a few top ones will be here.
Cody Brown Running back, Parkview
This four-star running back out of Lilburn, Georgia is sought by many and is said to have Auburn on his mind.
He has been to Gainsville once before but now he will see the family atmosphere and the love of the Gators up close.
The thing that stands out about Brown is his efficiency. He wast no movement or time running. He hits the line running straight and fast, when he makes a cut, it is a fast quick cut that still goes downfield.
Once in the open field, he has enough speed to get to the endzone and finish. Just the kind of back that Florida football needs.
Christian Leary Receiver, Orlando
This four-star receiver is big and fast. Did I mention fast? He has really good hands and good instincts. He could fit right in with the group of receivers they have accumulated. He also can return kicks and can do that very well!
https://twitter.com/Gourmetcasanova/status/1235948349360046081
This type of talent is what we have been seeing coming into the doors of the Florida football program lately and Leary could have big value for the Gators. Many will be after him and being in the Swamp now can only help our cause.
More big-time recruits
Running back Jamie Felix the running back out of Georgia, his four-star talent would look nice in that Gator gear.
Wide receiver Bralon Brown does not have an offer yet but I think he could leave with one. WR Marcus Burke out of Jacksonville has Florida high on his list along with Florida State and Georgia. Given those choices, it would seem obvious he will go with Florida football.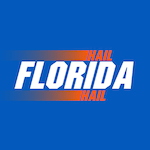 Want your voice heard? Join the Hail Florida Hail team!
Write for us!
Wide receiver Tommi Hill a teammate of Leary's in Orlando, Florida football may see him more on the D side of the ball but a top athlete is what he is. Plug him in and he will help the club.
Wide receiver Mario Williams is one of the best receivers in the country out of Plant City Florida. He is sought after by almost all big-time schools and Florida is no exception.
He can come in and be a difference-making right away. That is saying a lot as the Gators are well stacked at the WR position.
TE Nick Elkasnis out of Jacksonville has Gator football all over him and I believe he will be here in 2021.
A big, strong TE that will fit well in the passing game of Mullens. He recently decommitted from Penn State. There are several O linemen that will be in Gainsville as well.
Amarius Mims, Micah Morris, and Jared Wilson. All Have offers for Georgia and others but Jared Wilson just decommitted from Georgia and has the Gators in his sight.
Junior Day is a great time for all involved and gives the staff a chance to meet and get to know some of these guys.
As a coach, Dan Mullen may not get to know each recruit before they come, so this is a great opportunity for all involved.
The student gets to see the campus and meet students and players and get a feel for the Florida football life. A day to remember. So have great time recruits and we will see some of you next year! #Gatortogether