Florida football: What happened during National Signing Day
It was a day of ups and downs for Florida football as recruits from across the country made their decision on where they would go in 2020.
It may not have been exactly how Florida football coach Dan Mullen expected, but it's not all that bad.
The Gators had a few surprises Wednesday during National Signing Day.
But remember, making contact with recruits is never a guarantee you'll get them. We are talking about 18-year-old student-athletes and this is perhaps the biggest decision of their lives to this point.
So while Florida football didn't get everyone they wanted, they still have the pieces to make a serious run and have long-term success both in the SEC and nationally.
Here's a look at what happened during Wednesday's National Signing Day
The big shocker
Perhaps that is overstating just a bit, but Deland, Florida safety Avantae Williams didn't follow the family in terms of his next stop.
Williams was anticipated to sign with Florida football as his cousin, Florida transfer running back Lorenzo Lingard. Instead, he elected to sign with Lingard's former school — Miami.
Landing the No. 44 overall recruit in the class of 2020 made an immediate impact on the Hurricanes' standing. They're recruiting class is now second behind Clemson in the Atlantic Coast Conference.
Other losses
Florida football also missed out on landing four-star athlete Dee Beckwith, who decided to sign with Tennessee.
They also could not turn Colorado commit Ashaad Clayton.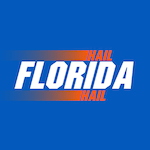 Want your voice heard? Join the Hail Florida Hail team!
Write for us!
Beckwith had been a strong possibility for Beckwith, but late in his recruiting Volunteers' head coach Jeremy Pruitt made a big push, and it paid off.
With Clayton, it was an outside shot to land the four-star running back as he had already committed to the Buffaloes. However, he did make a visit to Gainesville in January, but it was not enough to bring him to Florida.
The good surprise
Apparently staying home wasn't in the cards for four-star defensive lineman Princely Umanmielen.
The Texas native was high on the list to sign with Baylor, but he ultimately decided to sign with Florida football over both Baylor and Texas.
"They said that I am a need because they don't have any outside guys and they only have one on the roster right now," Umanmielen told 247Sports. "I like their defense and they pulled up some film and showed me, and I think I can fit well in that type of defense. They said I would be a straight end, but if they had any mismatches that I could move inside."
What wasn't a surprise
Early in the morning, it became official as Penn State wide receiver Justin Shorter joined Florida football.
It wasn't a big shock as the former five-star receiver had already announced he would be coming to Gainesville in January.
Just a reminder: Shorter was the No. 8 overall prospect coming out of high school in 2018.
Now he will likely file with the NCAA to gain immediate eligibility. Whether that is successful or not depends on the case he makes.
Also early in the morning, Florida football got Xzavier Henderson to sign.
https://twitter.com/Hudl/status/1225092216822960128
The younger brother of Gator cornerback C.J. Henderson had committed to Florida earlier, so his signature was not a big surprise either.
So, see, it wasn't all bad.
According to 247Sports, Florida football maintained the No. 8 ranking for 2020 recruiting classes.
Georgia secured the top spot after a big signing day. Alabama was second followed by Clemson, LSU, Ohio State, Texas A&M, Auburn, then Florida.